Viva Swag Re-Launches
VivaSwag.com has re-launch and to celebrate the unveiling, they selected the 50 most memorable fashion moments of the last 50 years. From the Beatles to Lady Gaga each has left their mark on fashion and pop culture.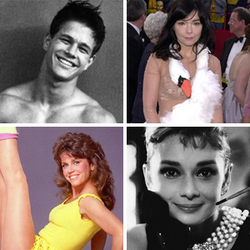 50 of the Most Memorable Fashion Moments of the Last 50 Years
"Narrowing down the
50 Most Memorable Fashion Moments of the last 50 years
was quite a challenge," said Marketing Director Clarissa Jacobson. The team spent over a month going through hundreds of photos. Then it was another week of tightening to arrive at the top fifty. "We believe we truly found the best of the best and we're very excited about Viva Swag's ability to deliver original fashion content."
Viva Swag is a unique hybrid site, literally a "shopping magazine" which combines the best shopping on the Internet, cutting edge blogs and stylist viewpoints to create the ultimate experience, a one stop shop, a final destination for fashion.
The new site features products for sale and has expert advice in interviews, blogs and editorials. Viva Swag will continue to run their highly popular Twitter Parties. One of the most successful one hour festivities in the Twitterverse. Look out for Bella Dawn to be feature too!
Kisses